When Are You Ready for a Loan?
Deciding when to take out your first loan is an important decision. How can you tell you're ready for a loan?
"I won't buy a car until I can pay for it with cash," says Jess. She's 18 so she can legally sign for a loan now. But Jess doesn't want to be stuck with monthly payments while she's in school.
That means she won't be buying a brand new car. In fact, she might not buy a car at all, but take the bus instead. She's still thinking about it.
Is it when:
You get a fantastic credit card offer in the mail?
You just had your 18th birthday?
You just got a job?
The answer isn't as simple as you think.
"Congratulations...!"
...You qualify for a $5,000 loan immediately. Just fill in the enclosed card by…
Wait! Proceed with caution!
True, you need to qualify, but that's just a basic step. It must not take much to qualify if they can't even spell your name right on the envelope!
When you dispose of those offers, protect your identity.


Lots of offers congratulating you on qualifying will come into your mailbox—online and onland. They're not all in your best interest.
Start with your credit union. You already have your accounts there, have a history based on those accounts, and they have the authority to approve or deny your loan application.

It's a big deal to be a co-signer.


Happy Birthday!
Age is important. You must be 18 or older to be legally liable for signing a contract. "Legally liable" means that legal action can be taken against you if you fail to follow through on your promises.
What about if you are under 18?
Ask your credit union if they will allow you to borrow money with a co-signer.
Not many financial institutions will allow someone under age 18 to take out a loan. Ask anyway—they may have some other, better ideas to help you get the money you need!
How much do you make?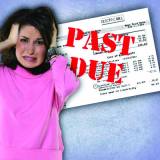 Don't let yourself get into this position!


Many people have problems repaying first loans. Not having enough income to handle the payments is the first reason. Failing to account for rising expenses is another.
Look critically at your expenses over the time you plan to borrow the money.
For example, are you moving from your parents' home into an apartment? You'll discover you're paying more than just the rent! Unless you plan to give up food, toilet paper or television.
Are you graduating from college or getting married? How will your loan payments affect these decisions?
Use this readiness checklist to help you decide if you're ready to borrow money.
Jess won't take out any loans because she doesn't need to, and doesn't want to.
She doesn't want to build a bad credit history before she has her college degree.
How do I get approval?
Your credit union will approve your loan based on what is commonly known as the four "Cs" of credit. They are: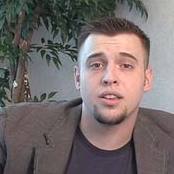 Your credit union will approve your loan based on your credit worthiness


Character—your willingness to repay. Determined from your reputation and your credit history. Do you pay your bills on time? Have you used credit before?

Capacity—your ability to repay. Determined by looking at your employment and debt history. Do you have a job? Do you have other debts?

Collateral—what you'll give up if you don't repay the loan. Based on something of value you agree to forfeit if you default on your loan. It can be a car, a savings account, or a certificate of deposit (CD).

Capital—Your assets, or valuable items you own free and clear. What are you worth? Do you have other assets, such as a savings account, car, or CD that could be used to repay the debt?
Credit unions, and all legal lenders, must follow strict lending laws that regulate the process. One thing they have to do is set conditions for determining whether or not a loan is approved. They can't base their decisions on other factors.
New laws protect you


Think about it—would you want your loan request to be determined by how you dress, your jewelry, if you're female or male, which church you go to, or where you live?
Fortunately, the government makes sure that this information isn't a factor.
What if you've decided you're ready to take out a loan?
Once you've decided
There are loans out there for just about anything you need.
The most popular loans for high-school students are student loans for college, and smaller loans for cars.
Student loans
You can take out a student loan in either your name or your parent's name. The person in whose name the loan is taken out is usually responsible for paying it back.
What about signing all those forms?


Your credit union can help you and your family apply for help with college expenses, often called financial aid.
The loan part of financial aid usually defers, or holds off, on charging you interest until you graduate. That can be a big help if finances are tight.
Auto loans
Car loans require different paperwork than student loans. Before you even look for a car, talk with a loan officer at your credit union.
Credit unions are in business to help you make the most of your money—and consumers agree they like credit unions more than banks! A credit union doesn't have to pay stockholders and therefore can usually offer better loan interest rates.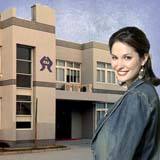 The more you save now, the less you borrow later!


The bottom line
For your first loan, learn as much as you can about what kinds of loans are available to you. Your credit union's web site can be a great resource for loan information.
Then, call your credit union and make an appointment to talk with a loan officer. For a first loan, face-to-face is the best way to go about getting the money you want or need.
The bottom line for taking out a loan is responsibility. Some 16-year-olds are more responsible with their financial accounts than people twice their age.
When you borrow money, do it with the intent to repay the loan in a prompt and punctual manner. Borrowing money is a privilege, not a right.
Once you earn that right, protect it by protecting your credit rating. Your credit history and a good credit report give you the ability to borrow in the future.

True or False: Contrary to most people in colonial America, Benjamin Franklin was well-educated because he had gone to a university in England. Click Ben's head for the answer.
FALSE: Franklin was only in school until he was 10-years-old. While there he did very well in writing but poorly in arithmetic. The remainder of Franklin's education came from reading and debating with friends.
Tweet