Have a Garage Sale!
The big day!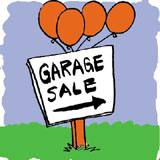 Get up early! Post your signs, tie the balloons to them and to trees near the road, set up tables, and place your items.
This work is fast-paced and intensive, but now the fun starts!
Dealing with people is a huge part of your sale, and good customer service will increase your income.
Keep your money with you at all times during your sale. If your bag gets too full—that's a good sign! Keep extra bills in a safe place in your house.
To bargain or not to bargain?
Your garage sale will probably start with a rush, and then coast for a while. Sometimes it'll be quiet and then it'll switch to crazy!
All your hard work is paying off, and your cash flow is like a river. Have fun!
It's not over
Invest that hard-earned cash.
Whether it's one day or more, your sale will finally end.
Take down the signs and the balloons. Pack up items that did not sell.
If you have a lot of large items left over, a donation center may pick them up for you. If there aren't too many things left, you can take them in yourself.
Now it's time to find out how much you've earned.
Add up all of the money you have;
Subtract any money you started out with;
Pay back any loans;
Subtract the amount spent on supplies and advertising.
More tips for a successful garage sale.
This will give you the total profit. Was it worth it? While it's fresh, write down a few things you could have done to make your sale better.
You'll be hungry after all that hard work Gather your helpers together and order a pizza. It's time to celebrate mission accomplished!
Which of the following situations would be a good time to bargain?
If someone is trying to steal the item anyway.
If the item remains after the first two rushes
It's the first few minutes of your sale
If someone is pushy about bargaining
Satisfaction!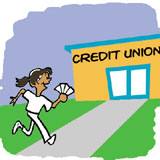 Now that you know what it feels like to earn your own money, do you still want to go to the mall?
I hope you are saving some of your profits for the future.
Do both! You can be satisfied that you have given yourself valuable experience in sales, customer service and managing money.

True or False: When the US issued its first postage stamps in 1847, the postmaster general wanted to use Jackson's image on the new 5-cent stamp. Click Andrew's head for the answer.
TRUE: The postmaster general wanted to use Andrew Jackson's image, but switched to Ben Franklin, because it would be a more unifying icon for the divided nation.
Tweet