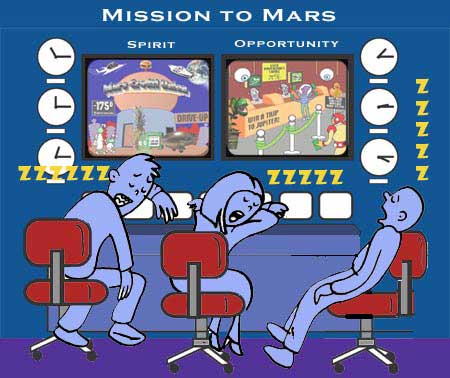 Haley's Comet! These NASA employees are all sleeping on the job! It looks like both Mars rovers are picking up some very interesting images, but they're fading fast.
There's no time to wake everyone up. Quickly view each enlarged image and try to remember as much as you can before the picture disappears entirely!

Click on one of the Mars Rovers below to begin. Take a few seconds to study the image before it fades away. When it's gone, answer ten questions about what you've seen.
How much can you recall?
Spirit
(Easy)

Opportunity
(Hard)