Cellphones: 3G or Not?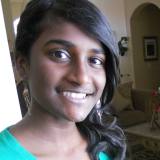 Here are three phones that require 3G.
A 3G plan is basically Internet connection for your phone. If you have it, you can search the Internet anywhere, without relying on the use of Wi-Fi that provides Internet connection through the use of a network.
Even though 3G is very convenient, as it can let you perform Internet tasks basically everywhere, Wi-Fi is becoming more and more available.
Despite marketing tactics by phone carriers, you do not have to have a 3G plan.
Advantages to having a 3G
I must admit, I currently have a 3G plan from Verizon Wireless on my phone and it is nice to use. When you have 3G, you basically have a browser on your phone, much like what you have on your computer. Almost any website is accessible, and this includes YouTube. Also, you can check your e-mail and Facebook.
However, you can't use websites that require Flash such as Runescape and Addictinggames on all smartphones. These websites require you to download the Adobe Flash Player, or programs like Java, and those programs will not work on all smartphones.
As great as this seems, there are many downsides to a 3G plan.
Disadvantages to having 3G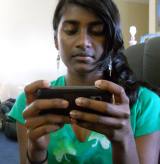 Limited plan? Don't surf too much!
Now that you've seen the advantages of having a 3G plan, remember there are disadvantages also. Here's a question for you to think about: Do you really need it?
I'm sure you must want a 3G plan if you don't have one, but want and need are totally different aspects in your life.
First, you probably have a computer at home. How often do you need to go on the Internet when you're out of the house? Rarely. Everything you can do with a 3G plan and more can be done on a real computer.
Second, I bet the thing you would want to do the most on your phone is text...
Tweet