Saving for the Hobby-Days


Ticket to freedom!


Ski Without Watching Your Money Melt Away
With skiing, giving lessons is a fantastic idea. Offer to give half-day lessons, with the only charge the cost of your lift ticket. That can easily save you $30 or more!
Or work at the ski resort. This is a fantastic way to get cheaper gear, lift tickets, and even free hot chocolate at the lodge.
Another option for skiing is joining the ski patrol.
Ski patrolling is a job with a lot of responsibility that calls for skill and a cool head. After all, if you find an injured person, you have to be able to help the unlucky boarder or skier.
Although ski patrolling requires training, it's a good opportunity if you love to ski or snowboard and you're thinking about a career in medicine.
Ways to Pay for Gear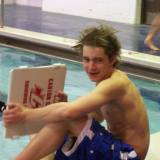 Make your sport cheaper.


With sports such as lacrosse, it is harder to find ways to pay for your gear—or even to pay for gas to get to practice!
The best idea is to get a job at a sporting goods store, or a store that specializes in selling the equipment for the sports you play.
You'll probably get equipment at a discount, and become more knowledgeable and experienced in your sport or hobby at the same time.
If you don't want to work to pay for your hobby or sport, make your sport cheaper. Quality skis can cost $500; golf clubs can get that expensive too.
The key is to never pay list price for whatever you are into.
You have options. The key is to:
Buy during clearance sales;
Buy last year's model;
Buy used gear.
Just don't pay list prices... Don't Pay List Prices
Companies rip off people who think new, advanced equipment is always better. Know what works best for you. Don't buy into the idea that if you buy at less than list price, you'll get junk.
The idea is the same when buying a car. Buying a new car is a waste. As soon as the car leaves the lot it depreciates by exponential amounts.
Compared with a new car, a used car doesn't depreciate as quickly.
Close
Tweet