Senior Year
Where do I go? What do I do?
By junior year you should have already narrowed some choices down and decided what colleges you're applying to. But if you haven't given it a thought, start now.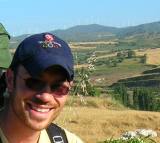 Like to travel?


Usually you apply to colleges the first semester of your senior year. Your guidance counselor
can help you with this
.
Think you can't afford college? Think again.
Mrs. Hutchinson, a university financial aid specialist says, "It is so important to start planning early."
Hutchinson says she's "surprised at how many people show up for college in August asking, 'How are we going to pay for this?'"
"Applying for financial aid is not difficult, but it does take time, so start planning early!" says Hutchinson.
Be sure to fill out federal student aid form, FAFSA, by the deadline date. You may be entitled to some financial aid.
Check out grants and scholarships as well. Some schools automatically give you money for a good grade point average (GPA), or ACT, or SAT test scores.
Not all scholarships are merit-based though. Fastweb is good place to check out scholarships.
Another option after high school is to join the military. Explore the different branches of the military. Recruiters will come to your school and will give you information as well. It's also a good way to gain experience and get your schooling paid for.
Down to the wire
One of the most important things to do your senior year is to constantly remind yourself of what's coming. It's better to start getting
mentally prepared
now than the days or weeks before you start college: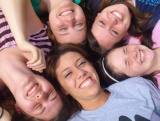 Growing Apart...


I am going to move out.
I am going to college.
I am going to the army.
I am going to a foreign country.
Whatever the case may be, make a conscious choice to think about it. Whether it's five minutes or five hours away, it's going to be a change.
Enjoy your last year with your friends, knowing it might be the past year you get to see them every day.
Senior year is a great time to reflect on how you've grown in the last four years and to get excited about your future because no doubt, the best is yet to come!

True or False: Franklin started his experiments with electricity early in his life when he about 25 years old. Click Ben's head for the answer.
FALSE: He started his electricity experiments after her was 45 years old.
Tweet
Community South Credit Union
What makes credit unions so great? Members like you.

Every dollar you invest in your credit union earns you money while other members borrow it.

When you're ready for a loan, other members' savings will be there to help you out at the lowest possible cost.