Senior Year
Test preparation
If you haven't taken them already, sign up for the ACT and the SAT Reasoning tests as early as you can. You do not want to be overconfident and then realize that you had one chance and blew it.
Use online study guides. Your school may even offer classes to students specifically to help improve the test scores.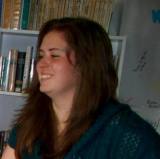 Ask nicely!


Teacher recommendations
When you are a senior looking toward college, you'll need recommendations. When is a good time to give your teacher your recommendation paper?
Wait, let me rephrase this. When is it
not
a good time to give your teacher your recommendation paper?
Never, under any circumstance, ask a teacher for something that has to be finished that night.
Ask your teacher if he will give you a recommendation, and then let him know he has a lot of time. This will also give your teacher time to see your behavior in the class.
Don't blow It, hot rod!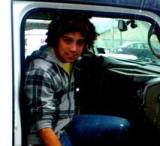 Lookin' Good!


A lot of seniors have cars. This is a real privilege but you really don't want to test your parents' rules just because you have a car. For example, you still want to get home at a decent hour.
Be careful how you drive and don't get caught up in the thrill of owning a car or the consequences could be horrible!
In fact, having a part-time job would be great if you can fit it in and still have time to keep your grades up. You can save some money for college or possibly help pay for insurance. Some insurance policies even give a discount to honor roll students.
A lot of seniors have jobs. Even though a paycheck is great, if you're too tired to stay awake in school or your grades drop, it's not a good tradeoff.
Tweet
Community South Credit Union
What makes credit unions so great? Members like you.

Every dollar you invest in your credit union earns you money while other members borrow it.

When you're ready for a loan, other members' savings will be there to help you out at the lowest possible cost.