Part Time to Career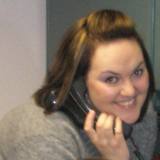 Member service is essential


More training
I trained as a member service representative for two or three weeks. I learned how to open accounts,
service loans
, order checks and debit cards, and other member service duties.
In January one of the employees who answered the phones at one of our branches switched to a full-time teller position.
They needed a receptionist. Another opportunity for me!
I began answering phones and directing calls in the phone center, in addition to working in the other three departments I already was working in:
Accounting;
Member services;
As a front-line teller.
I was all over the place! One day a week I was in our accounting department; two or three days a week I answered phones or worked as a member service representative; and two or three days a week I spent as a teller.
Senior year payoff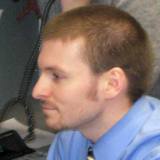 Member Service Representative Pierre tracks computer messages.


This year, my senior year in high school, the CEO of our credit union offered me an exciting position: the credit union liaison to a small student-run branch in one of the local junior high schools.
The new position includes doing the same thing for the employees of a local business that provides work services to individuals with disabilities, called Holiday House.
At the junior high branch I assemble a small drawer of cash to use at the school during the lunches on Tuesdays and Thursdays. I've got a computer in the lunchroom so if any students need to withdraw cash we're able to accommodate them.
At the branch in Holiday House, I bring a drawer of cash so that I'm able to cash checks and make deposits for the employees.
At both branches, because of my experience in account opening, I'm also able to open up accounts for individuals, whether students in school or employees at Holiday House.
In addition to working a part time job, I am in high school. With graduation coming up I always need to balance my time wisely. I have a lot of preparations to make for graduation!
Deciding my future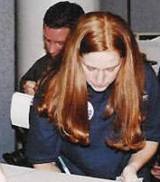 Mallory works the teller line.


I've been working at UnitedOne Credit Union for two years and four months and have such a wide array of experience.
When I first started working at the credit union I was indecisive as to what my advanced-education future would hold for me.
After getting all the experience in so many different fields at the credit union, I'm determined to go on to college for a double major in Accounting and General Finance.
My part-time job during high school helps me in several different ways:
I'm able to save money for my future ventures such as college;
I'm able to save and pay for other purchases;
It helps me decide what to do with my future
It's taught me how to better manage my time so that I finish everything I need to, on time.
It can help you too—a part-time job can direct your interests into something you may be looking to do in the future.
If you start a part time job and feel like it isn't something you could spend your life doing—no big loss. At least you know that you don't want to work in that field!
And most important, you haven't wasted thousands of dollars paying for an education that you won't be using, or won't be happy in if you do.

True or False: Benjamin Franklin was put on the $100 bill the year after his death. Click Ben's head for the answer.
FALSE: Franklin did not appear on the front of a $100 bill until 1914, he died in 1790.
Tweet
Community South Credit Union
What makes credit unions so great? Members like you.

Every dollar you invest in your credit union earns you money while other members borrow it.

When you're ready for a loan, other members' savings will be there to help you out at the lowest possible cost.