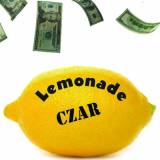 Lemonade Czar
Do you have the know-how to sell multi-berry lemonade for a profit?

Sharing & Giving
Travel
Your Friends
Credit Union People
You
Borrowing
Saving & Investing
How Money Works
Earning Money
Budgeting
Careers After High School
The Whole Picture
Rylee, 14, says, "Art is more than just a picture. It takes skill, creativity, perception, patience, and effort."
Skateboarding for Life
Whether or not you dream of competing professionally in the world of skateboarding, Adam tells you how to skateboard for life.
Interns Earn Cash, Experience
Have you ever wanted something like a cellphone or a laptop but you didn't have enough money to get it? Lucia, 12, says, "You might be able to earn money, and more, with an internship."
Photos Make Money
"You could become a professional photographer," says Sydney, 14.
Orchestra: Don't Miss Out!
"Do you do any extracurricular activities?" asks Pamela, 13. If not, she adds, "join your school's orchestra! It's super fun!" Pamela tells you the many reasons why.
Sea Cadets: What's That?
When Kasey's mom signed him up for Navy Sea Cadets, he wasn't even interested in the Navy! Find out what happened.
Girls Making Media
Poloma, 11, says she's gaining media "skills to pay the bills."
The Audition: Go for it!
Do you have an opportunity to act in a play? Cassie, age 15, gives you the low-down on how to prepare for auditions.
Dance: It's a Passion!
Dancing is a very expensive hobby--and it's also hard work. In the end, your efforts will be worth it.
What It Takes to be a Rock Star
Matt and his friends form the punkrock band The Hundredth four years ago--now he's living his dream.
More than a Circus!
Cirque du Soleil is new-age theater--the circus for people who think they hate the circus!
Make a Career in Comics
Comic writer Mike Baron tells you how to strike it rich in the comic biz.
Math--Love it or Not!
Who knew math could be so cool!
Where Will Musical Talent Take You?
Dustin Martinez shows the benefits of playing a musical instrument.
Study for Life
Why you learn stuff you're sure you'll never need again.
Technology, You, and the Future
Where will you be working, and what will you be doing in 10 to 15 years?
Technology & the Internet
Smart Spending
Smart Shopping, Smart Savings
Comparison shopping can lead to big savings. "One time I found this real cute journal for $12.99," says Alex, age 12. "I didn't buy it right away; I just decided I'd look around first. Later I saw the exact same journal in a different store for $9.99."
Fast Food: Worth Your Money?
"Fast food is easy and our lives are busy," says Kapriann, 16, "But really, weíve got to find time to plan for and buy food thatís nutritious." Find out how you can help your family stay healthy and save money.
Cellphones: 3G or Not?
"I have a 3G plan," says Shereen, 13, so you'd think she'd tell you why you need one, too. Nope. "You can use your money more wisely and effectively," she advises.
Take a Leap With Creative Gifts
Madison, 14, challenges you to "take a leap into your friend's life and pick a gift that matches his or her personality."
E-books?
Lucia helps you decide if you should buy an electronic book.
To Buy or Not to Buy: The Lunch Dilemma
What's better--bring lunch from home or buy at school?
Dig In To Gardening!
Maddy, 13, shares with us her secrets to getting the most out of dirt.
Make High Tech YOUR Tech
Mark shares his shopping secrets for buying new gadgets.
Quick Fix in a Pinch
Crayon on the wall? Caitlin shares her home solutions that might even make you end up looking like a hero!
Take Action: Learn to Save
Ben and other teenagers share their ideas on how to save money.
Holiday Shopping: Bust the Stress
Enjoy a stress-free holiday--make a simple budget and follow it.
Marketing Madness: Don't Be Manipulated
Avoid falling victim to the latest marketing schemes.
The Nitty Gritty on Healthy Eating
Eating healthy doesn't mean you have to sacrifice taste.
Teenage Pizza Challenge
What's the ultimate pizza? Find out from six teenagers who taste test six different pizzas!
Buried Treasure: How to Get Stuff for Less
Get cool products without spending a lot of money.
Fast Food: Is Bigger Better?
What's the REAL value of super-sizing?
Who Pays for Stolen Items?
Who pays? You and everyone else who doesn't steal.
They're Selling COOL--Are You Buying?
Marketers use feel-good experiences to get you to buy.
Gifts That Don't Cost Money
Great gifts don't have to cost a lot. Learn how to make gifts with style and flair.
Create Your Spending Game Plan
Create your spending plan and take control of your future.
Your Clothes are in the Bag!
Why guess? Get more for less!
Hobbies
Clothes
Cars & Electronics