School's Out! And Summer Learning Can be Fun
Discoveries waiting to be made
Visit a museum. There are museums for art, science, industry, history—you name it! You could see a mummy from ancient Egypt right before your very eyes!
Or maybe it's the stars that light you up—visit a planetarium! It isn't every day you can look through a powerful telescope and see things billions of miles away!
Have you ever seen an orangutan? Stop by the zoo!
Go to camp. What sounds good to you: playing music, focusing on a sport, practicing your religion, horseback riding, canoeing...how about just having fun?
Ask your parents to help you find a camp that fits your interests. You'll learn new skills and make new friends.
And everything in between!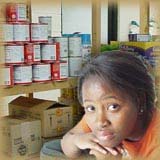 Have you ever worked in a soup kitchen? Volunteer. Call your local United Way office and ask where you can help, and what you can do.
If you belong to a church, there may be some volunteer opportunities there, too. Maybe your church sponsors a meal at a homeless shelter and needs servers.
Do you have an elderly or physically challenged neighbor that might benefit from your assistance?
You could do something nice for someone, learn a lot, and feel good about yourself.
Become a travel agent extraordinaire. If your family is planning a trip this summer, ask if you can help plan it!
Research the area and make a list of cool places to visit, eat at, or stay in. Then organize the information and tell your parents all about the sights and sounds of your vacation.
You both win! They will welcome the help, and you will make sure you get to do the things you want to do.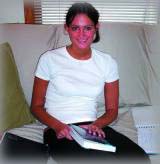 Curl up just a little more!
Read. Use summertime to curl up with a good book.
Reading takes you places you can't go, introduces you to fabulous people, and entertains you.
It expands your vocabulary, increases your reading speed, and may even help you do your school assignments next year.
It's up to you
The sun is shinning and it's calling you to step outside and have some fun! Whether you are surfing the web, helping others, or touring a land far away, summer is a great time to learn something on your own sweet time.

True or False: Andrew Jackson was against slavery and actively campaigned to abolish it. Click Andrew's head for the answer.
FALSE: Jackson was not against slavery and in fact owned slaves at his mansion, the Hermitage.
Tweet