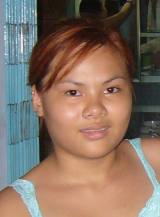 Thao Ly sells books in Ho Chi Minh City.


Thao Ly, age 15, is hunched over a table counting coins at her booth in Ho Chi Minh City.
Ho Chi Minh City is the largest city in Vietnam.
Her hair's tied up in a ponytail and a bundle of books lie at her feet. "I am not sure how much money I earn today," she says in broken English.
Then she begins to tell her story:
Every day's a work day
At about ten every morning Thao Ly stacks 30 books one on top of another. She binds them together with a long elastic string.
She makes sure the string is tight and balances the tower of books on her hip. This trick keeps them from falling when she does her rounds in the backpacker's quarter in Ho Chi Minh City.
Thao Ly stopped going to school when she was four-years old. Instead she chose to sell books in this location because she thinks tourists are "the best customers."
One of many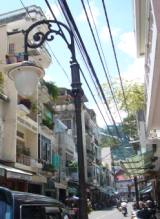 Tourists visit the shophouses along the Huong River.


Thao Ly is just one of many different kinds of peddlers who frequent the backpacker's quarter.
It's a maze of small hotels, guest houses, restaurants, money changers, travel agents, roadside restaurants and bars.
Thao Ly has made friends while working.
One of her friends, Tuyen Thao, 16, walks past and joins the conversation.
She has peddled books in the area for the past decade. To avoid approaching the same customers, she explains, the peddlers divide the area among themselves.
But this does not mean the friends do not meet each other. They take short breaks at street corners to share the latest gossip or brainstorm a new sales tactic...