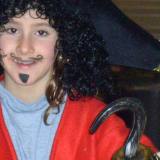 You can run the party!


Everybody loves a party...
...which makes it a great business! I run my own birthday party business. You can too!
The first thing is to decide what party services you can provide. You can offer these services:
Selecting themes
Making or buying, and sending invitations
Planning and setting up home and table decorations
Making favor bags
Planning games and crafts
Once you decide the services you'll offer and what you'll charge, it's time to advertise. You want all possible customers (also known as clients) to know what a great job you'll do.
Where do I start?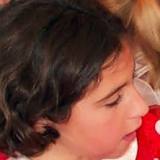 There are other ways to drum up business.


Start in your own neighborhood. Here's a great attention grabber:
Make a color flyer presenting your business name and a brief description of what you do. Then buy a bag of balloons. Put a flyer in each balloon and blow them up!
You can add a colorful ribbon and tie them to your neighbors' doors. It's sure to get their curiosity.
Or, hand deliver your flyers with a cupcake that has a birthday candle in it.
Make sure you give a flyer to everyone, even if they don't have small children. Remind them that they may know someone who would be interested.