Under the Fluorescent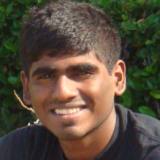 NAME: Kevin
ABOUT ME: Hi, everyone! My name is Kevin and I am attending the University of Florida with a major in Computer Science. I love everything techy and am always up-to-date with the newest gizmos and gadgets. Also, one of my favorite things to do is play sports with my friends or practice martial arts. I hope to make good, relevant blogs and listen to reader input, so don't feel shy to comment!


Get a Different Perspective
June 18th, 2012 at 10:06 am
For the past two weeks, I've been traveling to various countries and experiencing the world in many new ways.
I had a three-week break before my summer classes started and my parents surprised me with this large family vacation. I had expected to just come home and pass the time browsing the Internet and hanging out with old friends, but instead I have had an eye-opening experience.
Without the electronic chains binding you to check your email and texts every few minutes or the gloomy economic forecasts and global political instability causing anxiety and frustration, the world is truly a different place. Stepping away from my busy world has shown me how important things like friends and family are.
As I sit and type away this blog in this some remote Wi-Fi store, I realize how all these electronic devices made for our convenience actually seem trap us. A vibration in our pocket immediately jolts us into replying to some text instinctively. Hours disappear as one habitually checks their facebook and twitter every day. A new episode of a television show or playing a video game can keep us occupied and away from the things that really matter.
In no way am I saying technology is bad or should not be used, but I think for many others like myself that it is useful to take a step back once in a while and evaluate how we spend our time. Devices like phones and computers are tools to help us work more efficiently and help keep us connected, but we shouldn't get carried away and get into an addictive mentality where checking Facebook or seeing the new viral videos on youtube is absolutely necessary.
Getting completely away from everything really helps change your perspective every once in a while.
Do you ever feel like technology sometimes seems to limit us or waste our time?
«
Apple Without Steve Jobs?
Are Cartoons Just for Kids?
»
ADD TO MY FAVORITES
E-MAIL THIS BLOG
PRINT THIS BLOG