Cell Phones: Get What You Need
Don't blink!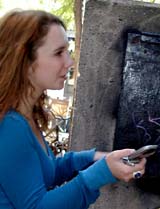 Hooked on your cell phone? Study says it can happen.


Cell phone technology is changing fast. In fact, in 2005 Verizon Wireless introduced a new service that allows subscribers to download video clips and watch them on their cell phones.
Unfortunately, with this kind of entertainment comes advertising. For now, cell phone ads are pretty rare but marketers expect U.S. companies to go from spending $45 million in 2005 on cell phone ads to $1.26 billion by 2009!
Like ads on TV, it will probably be difficult to avoid this advertising. In fact, some cell phone companies might even give you a discount if you agree to allow ads on your phone.
What else is coming? Other new features on the way (they'll be here by the time you read this!) include:
Don't pay for 411 calls!


A cell phone concierge service. With this service, you send a text message with any question to the company. They will find you an answer within about 15 minutes. You can use this service to find out movie times, directions, or facts.
Cell phone service on commercial airplanes. Until recently, cell phones were always banned in the air but that's just changed. Soon it may become legal to make calls from an airplane.
Cell phones that can be used as credit cards or IDs.
Stay tuned
Two tests: Find the cell phone that meets YOUR needs.


These new developments emphasize the wisdom of re-evaluating your phone and plan annually.
Are you missing some features that are important to you?
No matter what, remember that a little research first will help you avoid overpaying later.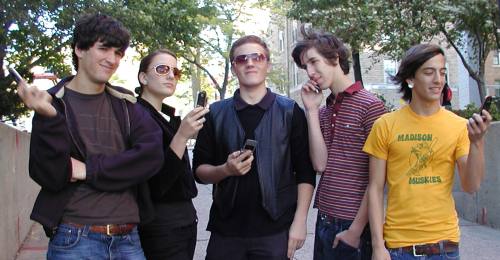 Googolplex thanks (left to right) Brady, Haley, Erik, Art, Adam and Lauren
(seen in the photo above this one) for modeling their cell phones one sunny day
in downtown Madison, Wisc.
Tweet