The Lady and the 10
The big decision
Did I forget to mention which woman is going to be on the new 10? Well, that's because the Treasury Department hasn't decided yet!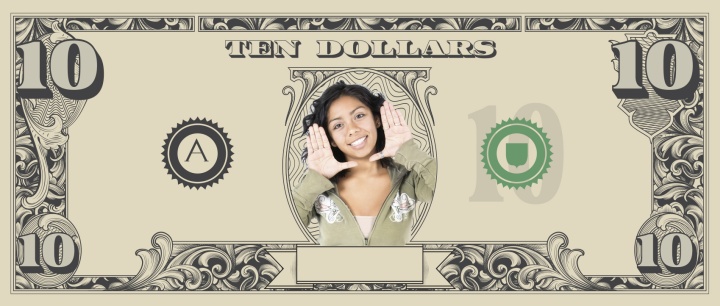 Technology is helping the currency redesign in a way that it never has before. Anyone can put in their two cents about which woman should be on the bill by using #TheNew10 on social media.
Which of these security measures helps keep our $10 bills safe from counterfeiters?
Shape-shifting Zombies
A waterpark
Erasable ink
A security thread
The Treasury Department will look through the public's suggestions and then make their decision about which woman will be displayed on the highly anticipated bill—keeping the new theme in mind.
In 2003, the theme for new banknotes was symbols of freedom. For example, the 20 has a blue eagle in the background. For this next generation of currency, the theme is democracy.
Who should it be?
You might have your own thoughts about which woman is important enough to have a place on our everyday currency.
If you're hoping to see Oprah, Beyoncé, or Taylor Swift in your wallet, think again. According to law, only someone who has already died can be on our currency.
Plus, it would be a little bit silly to see Taylor Swift and Alexander Hamilton hanging out together on the $10 bill.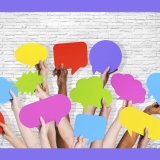 Share your ideas for the new $10 note.
Some serious contenders for the new 10 include:
Harriet Tubman—escaped from slavery and became a conductor on the Underground Railroad.
Betsy Ross—created the first American flag with stars and stripes.
Rosa Parks—stood up for herself by refusing to give up her bus seat to a white passenger, prompting the Montgomery bus boycott.
Eleanor Roosevelt—drafted the UN Bill on Human Rights.
Do you have your own ideas about which woman should be on our new $10 bill? Create an instant poll question with your top choices and get others to vote for their favorite!
Photos courtesy of iStock

True or False: Although famous for being on the $20 bill, Andrew Jackson hated paper money. Click Andrew's head for the answer.
TRUE: Jackson trusted only gold and silver as currency, having taken a substantial financial hit once from devalued paper notes.
Tweet