PHOTO CONTEST: UNUSUAL WEATHER WE'RE HAVING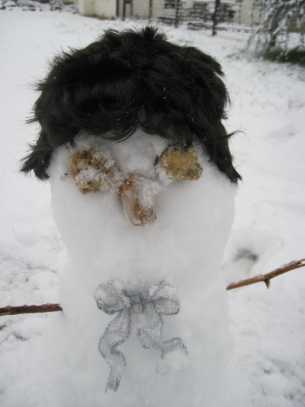 "This is very funny, and I swear those are slices of squash for his eyes and nose!"
JanikaForMe, 14, Bangor, ME
02/29/12
You must be logged in to post comments.
Bruce, The New Year's Miracle
Ashley, 18
Hidden Valley Lake, CA
In my town, it never snows, but early on New Year's Day, my wish came true. I built a snowman for the first time and named him Bruce. He was pretty small for a snowman, but for a first timer, I'd say I did pretty good.
Westerra Credit Union
What makes credit unions so great? Members like you.

Every dollar you invest in your credit union earns you money while other members borrow it.

When you're ready for a loan, other members' savings will be there to help you out at the lowest possible cost.