PHOTO CONTEST: UNUSUAL WEATHER WE'RE HAVING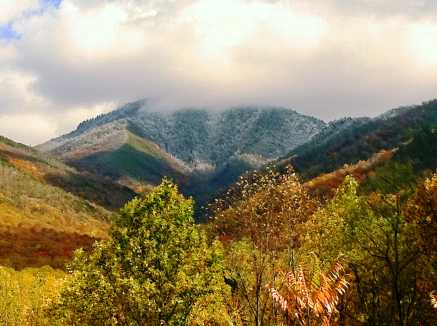 "The cloud and slight mist at the edges is a great capture!"
JanikaForMe, 14, Bangor, ME
02/29/12
"This is a really beautiful picture! It really captures all the beautiful colors of the fall."
N119KS, 17, North Olmsted, OH
02/28/12
You must be logged in to post comments.
Snow-Capped Madness
Hunter, 15
franklin, tn
Snowcapped mountains in the middle of the changing leaves of fall. This photo contains 7 different kinds of trees: Mixed Oak, Pine Oak, Cove Hardwood, Heath Bald, Red Spruce Frasier, Northern Hardwood and Hemlock.
Westerra Credit Union
What makes credit unions so great? Members like you.

Every dollar you invest in your credit union earns you money while other members borrow it.

When you're ready for a loan, other members' savings will be there to help you out at the lowest possible cost.