Txt Bak? U Can W8!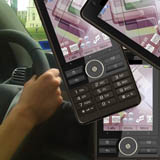 Put your phone away when driving.


The Oprah effect
While state and national governments worked to bring attention to the dangers of distracted driving, talk show queen Oprah gave the issue a national spotlight.
In January 2010 Oprah hosted an entire show dedicated to discussing the risks and consequences of distracted driving.
Oprah's No Phone Zone campaign brings awareness to the issue and tells people that no text, e-mail, Facebook post, phone call, or any other message is more important than someone else's life.
She encourages her audience and the public to make cars a no phone zone, meaning that when you drive you put your phone away.
The cost of distraction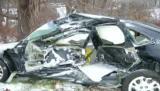 Make your car a no-phone zone."


There are many costs related to distracted driving. You can be fined for breaking state law. Each state's fines vary:
In Texas, fines range from $200 to $500.
In Illinois, fines vary by city, with Chicago's ranging from $75 up to $500 if there's an accident.
There is also a risk of jail time. Reggie Shaw received a 30-day jail sentence. With the rise in fatalities because of distracted driving, many states have increased punishment for such accidents.
Apart from fines and jail time, there are insurance costs. Each insurance company has its own definitions and ways of dealing with distracted driving. No matter what the cause, if you are in an accident your insurance rates are likely to increase, especially as a young driver.
The ultimate cost related to distracted driving is impossible to assign a dollar value to—the cost of a human life. If you drive while distracted and cause an accident that kills someone, there's no way to put a value on how much that person's life was worth.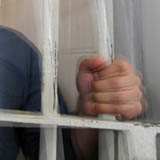 You can decide today not to text and drive.


Take the pledge
The next time you're riding with someone as a passenger, look at the drivers around you. How many of them are on their phones or texting someone? How many are eating or reading a map?
As a new driver, there are so many more things you need to focus on than what your friend just texted you. It's hard enough to focus on the traffic around you than to also focus on texting.
Pledge to make your car a distraction-free zone. This includes cell phones, eating, drinking, changing music—and friends. Make it clear to them that, when you are driving, you need to focus.
And when you are riding in friends cars, do not distract them; make sure they are focused on the road as well. It's your life at stake, too.

True or False: The first official US coin was the Fugio cent. Click Ben's head for the answer.
TRUE: Benjamin Franklin heavily influenced the overall design of the Fugio, first circulated in 1787. It was a copper penny similar to the 1776 Continental dollar.
Tweet
Westerra Credit Union
What makes credit unions so great? Members like you.

Every dollar you invest in your credit union earns you money while other members borrow it.

When you're ready for a loan, other members' savings will be there to help you out at the lowest possible cost.