The Balancing Act
Part 2: How to Balance Your Checkbook
Protect yourself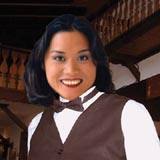 First I deposit my paycheck, THEN I write a check on it!


Teenage members have told Carr they think they can write a check today and deposit the money tomorrow. "They think," says Carr, 'Today's Thursday and I'm going to get paid tomorrow. So, I'm going to write this check to the grocery store.'
Not any more. Since the Check 21 law went into effect in 2004, there's no more float time, or cushion between writing a check and cashing it.
Even if you get lucky and the store where you wrote the check isn't using the technology, Carr says, "something happens; paychecks are lost, or the guy is sick and no one delivers paychecks, or the paycheck is wrong. You can't make the deposit to clear your checks."
Carr recommends looking into overdraft protection as a way to avoid these embarrassing situations and costly fees.
Overdraft protection provides a pool of funds that can be used to help clear checks when your checking balance is not sufficient. You'll pay for the protection, but it won't cost as much as fixing a bounced check.
Trust your own intelligence and follow the guidelines in Parts 1 and 2 of The Balancing Act, and you'll have a good relationship with your new checking account.

True or False: Benjamin Franklin was the first scientist to realize the importance of fresh air in curing disease and helping general health. Click Ben's head for the answer.
TRUE: Franklin realized this and had hospitals lower windows to increase ventilation in hospital rooms.
Tweet
Westerra Credit Union
What makes credit unions so great? Members like you.

Every dollar you invest in your credit union earns you money while other members borrow it.

When you're ready for a loan, other members' savings will be there to help you out at the lowest possible cost.