PHOTO CONTEST: FUN IN THE RAIN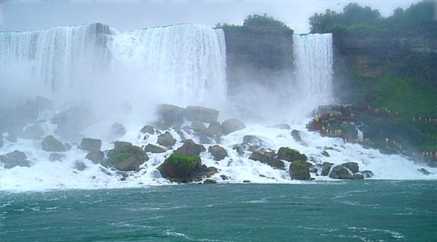 "Personally I love the rain and have always wanted to go to Niagara Falls someday. This picture does a pretty good job of capturing both the setting and the contest topic."
TheBoss37, 17, Sonoita, AZ
07/05/12
You must be logged in to post comments.
Maid of the Mist...and rain
WINNER
Sarah, 18
Wilmington, NC
This picture is from when I went to Niagara Falls and rode the Maid of the Mist. It was pouring rain while I was there but that's okay because I still had fun and got to see an amazing sight!
Boulder Valley Credit Union
What makes credit unions so great? Members like you.

Every dollar you invest in your credit union earns you money while other members borrow it.

When you're ready for a loan, other members' savings will be there to help you out at the lowest possible cost.