Feed your pet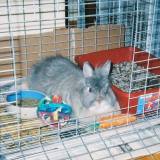 Do you think your pet is sick?


Feed your pet a consistent diet of quality food. Don't change your pet's brand of food too often—it can cause stomach problems.
When you change brands, mix the old food with new food for at least three days. It helps the pet get accustomed to the new food without abruptly changing their diet.
Where to get your pet
You can get your pet from many different places: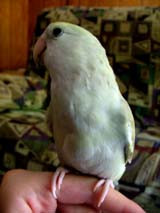 Need help naming your pet?


Name your pet
What you name your pet is up to you. Usually you find a name that just seems to
fit your pet
.
Sometimes when you get your first pet, people will suggest names. Another place to get names is from your favorite books, movies, TV shows, or music.
Some people use names related to the type of pet they have.
For instance, a pig or a guinea pig could have the names Hammy, Piggy, or Bun Bun.
More than one kind of pet?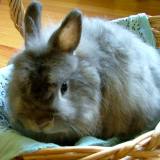 Thinking about adopting? Try here.


Before you bring more than one kind of pet into your family, make sure the animals agree with each other.
For example, do cats and birds get along? No, because cats are predators and birds are their prey. You can't take away their instinct no matter how hard you try.
It's not worth losing your bird to a hungry cat!
However, you could have rabbits and guinea pigs in the same house.
Research and ask questions of a veterinarian or an expert before bringing any animals together.
When introducing pets to each other, do it under strict supervision and on neutral territory.
Companions for life
Owning a pet takes a lot of responsibility and a lot of time.
With research, time, and a little patience, most of these can be overcome and you will have a special companion for many years.

True or False: Lincoln was an avid hunter.
Click Abe's head for the answer.
FALSE. When he was 7-years-old, Lincoln shot and killed a turkey. He felt so bad he gave up hunting forever.