Why They're Called Credit Cards
Shop around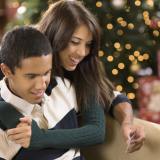 Get a jump start on five money lessons.


You can find the best deal by reading the credit terms and conditions for each offer you come across.
Pay special attention to:
Annual percentage rate (APR): This is how much the credit card will cost you, expressed as a percentage of your balance every year.
Periodic rate: Lenders apply this rate to your outstanding account balance to compute the finance charge for the billing period.
Free period or grace period: If you pay your full credit card balance during the grace period, you avoid extra fees called finance charges.
Annual fees: Some cards charge holders annual membership or participation fees. You must pay this fee whether you use your credit card or not. They typically range from $20 to $100.
The downside
Famous people have credit woes, too!


Your skills for managing your credit card could save or cost you hundreds of thousands of dollars throughout your life. How?
Your credit card becomes part of your credit history. Credit bureaus collect information about how you handle your credit, and make that information available to lenders, landlords, insurers, and even to potential employers.
It's a rating of your money management skills.
If you do not always make your credit card payment on time, future lenders may not approve your loan. Also even if future lenders approve your loan applications, they'll charge you more interest to cover their perceived risk.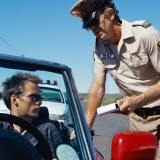 Unpaid speeding tickets?


If you have a poor credit history, you'll pay:
From 10% to 20% more for your car loan. For example, if you obtain a car loan for $10,000, instead of paying $225 a month at 3.75%, you could pay as much as $325 a month on a four-year loan.
Between 20% and 50% more for your auto insurance premium. For example, if you're added to your parent's policy and their rates would normally go up $100 a month, expect to increase that to between $120 and $150 a month
If you fail to pay your credit card bill for three months or more, you earn yourself a
bad
credit history and those percentage points go up. You also may have to pay extra fees up front.
What you do now affects your future.
When should you get a credit card or take out a loan? Think over this decision carefully.
You've probably already started receiving credit card offers. Talk to your parents and decide when you have enough income and enough will power to handle a credit card wisely.

True or False: Benjamin Franklin wrote the anonymous letters by Silence Dogood at the age of 16. Click Ben's head for the answer.
TRUE: These letters were controversial and were published in his brother's newspaper The New England Courant.
Tweet