What's Work Worth?
Stay in school!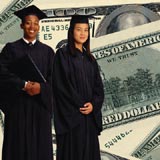 Staying in school increases your ability to earn more.


The type of work will influence the pay. According to DOL statistics from 2011, six out of 10 low-wage workers are in service jobs, often in food service jobs.
Notes a 17-year-old from Wisconsin: "I worked at a florist shop for one day. They paid the minimum rate, and it just wasn't worth my time." During her interview, she had neglected to ask how much she would be paid.
Now she works about 10 hours a week at a specialty-cooking store and earns $8.70 an hour, making many of her friends envious. "Most of them earn about $7.75 an hour," she says.
Staying in school also increases your ability to earn more. According to the DOL: "Education pays in higher earnings and lower unemployment rates."
How much is enough?
Supporters of raising the minimum wage argue that it will help the nation's working poor. Raising the minimum wage, they argue, will take some burden off the welfare system by creating a wage high enough to support the employee's living expenses.
If you work full time—40 hours a week for 52 weeks—at minimum wage, you make $15,080 a year:
$7.25 x 40 x 52=$15,080.
That's before 7.65% is deducted for Medicare and Social Security—$1,153. And there may be other deductions, too.
If you are on your own, that $15,080 a year is above the official poverty line of $11,139.
But for a family of three, that's well below the $17,374 poverty line. According to a research report from Center on Wisconsin Strategy at the University of Wisconsin-Madison, most minimum wage workers are adults, not teenagers, working at part-time jobs.
Opponents to raising the minimum wage believe the marketplace should be the force in raising pay.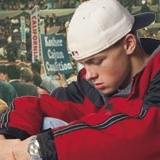 Pro: Increase employment.
Con: Teenage job kill


They believe increasing the minimum wage increases unemployment because, they say, small businesses that pay the minimum would have to lay off workers.
Opponents also cite inflationary pressure on the economy. An increase in the minimum would likely mean other workers would get a raise—those higher on the pay scale likely would expect an increase, too.
The living wage movement
Some advocates believe that the minimum wage is not enough to support a family and are calling for a "living wage."
The living wage movement has resulted in some local governments passing ordinances requiring some employers to pay workers at a higher level. Typically, these employers are those who have a contract with, or are receiving economic development subsidies from, a city or county government.
The idea behind a living wage ordinance is that government should not support employers who pay poverty-level wages. Living wage levels are determined by different formulas, and range from not much more than the federal minimum—$8.63 in Milwaukee, Wis.—to more than double—$11.42 in San Jose, Calif.
Earning the minimum is a tough way to make a living. One thing is clear: For your future financial security, you want to make decisions today that will help you move up the pay scale.

True or False: There is no die for one side of the official Great Seal of the United States of America, which Franklin helped design. Click Ben's head for the answer.
TRUE: In 1885, Congress requested and purchased a die (matrix of metal or other hard substance that yields an impression on wax or other soft substance)for both sides. The front (eagle side) was created after many errors. The obverse (pyramid side) has never been created.
Tweet