College Planning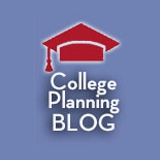 NAME:
Ken O'Connor
ABOUT ME:
I'm a financial aid expert and the director of student advocacy at cuStudentLoans.org. Learn more about credit union
private student loans
and college planning by
visiting my blogs
.

Parent Plus Loan and Private Student Loans
July 16th, 2012 at 12:13 pm
The Spring 2012 semester is coming to an end, and summer is nearly here.
Soon to be freshman are closing in on their decision for college attendance for Fall 2012, and will be introduced to a college tuition statement along with their parents. Continuing students will be facing a new bill for next academic year as well.
One of the choices that families have for tuition payment is between the Parent Plus loan and a private student loan.
It's nice to have a choice between borrowing options, and the following will help outline features of each.
Parent Plus loan
The Parent Plus loan is offered through the Direct Loans program through the U.S. Department of Education. Applications can be accessed through their main page.
It offers a fixed 7.9% rate to all approved applicants
It has a 4% origination/guarantee fee taken out of the original loan amount. So if you apply for $10,000, $9,600 actually pays to the student account.
It's a credit based loan, but the criteria for approval is less strict, allowing for easier approvals. The Plus Loan credit review checks for adverse credit history. Adverse credit includes being delinquent 90 days or more on the repayment of any debt and if during the 5-year period before the date of the credit report there has been a default on debt, foreclosure, tax lien, repossession, wage garnishment, write-off of Title IV debt, or debt has been discharged in a bankruptcy. A lack of credit history or insufficient credit history is not considered adverse credit for the Plus loan program. Eligibility is not based on income and assets.
If the parent is credit denied, they may reapply with an endorser. An endorser promises to repay the loan in the event that the parent is unable to do so, similar to a cosigner on other loan products. An endorser can be anyone including other family members or friends.
If the parent is credit denied, the student is automatically eligible for an additional $4,000 in unsubsidized Stafford loans as a freshman or sophomore and $5,000 as a junior or senior.
The parent Plus loan will require a school certification to determine eligibility before the funding can be disbursed to the school. A school certification is completed by the financial aid office to authorize the disbursement of funding by confirming registration status and eligibility considering cost of attendance minus all other financial aid / scholarships awarded. The student must be registered at least half time to allow the loan to disburse to the account. If less than half time, they are not eligible for Plus loan proceeds.
Loan forgiveness is available in the event that the parent borrower becomes totally and permanently disabled, or if either the parent or student dies.
The three repayment plans available include standard, extended, and graduated. The terms will differ between repayment programs, but generally borrowers will have 10 to 25 years to repay the plus loan. The ability to extend the loan term can reduce the monthly payment due, but will ultimately cost more to repay during that time.
A federal loan will enter delinquency status immediately after a payment is missed, but only enters default after nine months without payment.
More on Parent Plus Loan repayment:
The Federal Parent Plus loan program has multiple repayment options available.
Standard Repayment: Federal loans enter standard repayment automatically unless a different repayment plan is selected. This is a straightforward payment plan, with an established monthly payment due until the balance is paid. Maximum loan term is ten years and the minimum monthly payment will be $50, but may be higher depending on the balance. Of all repayment plans available, standard offers the highest monthly payments, but allows the loan to be paid off in the least amount of time.
Extended:To be eligible for the extended plan, borrowers must have more than $30,000 in Direct Loan debt and must not have an outstanding balance on a Direct Loan as of October 7, 1998. Under the extended plan there is 25 years for repayment and two payment options: fixed or graduated. Fixed payments are the same amount each month, while graduated payments start low and increase every two years, (like the graduated plan listed below).
This is a good plan if smaller monthly payments are needed. Because the repayment period will be 25 years, monthly payments may be substantially less than the standard plan. However, you may pay more in interest because you're taking longer to repay the loans. Remember that the longer your loans are in repayment, the more interest you will pay.
Graduated Repayment: With this plan, payments start out low and increase every two years. The length of the repayment period will be up to ten years. Monthly payments will never be less than the amount of interest that accrues between payments. Although the monthly payment will gradually increase, no single payment under this plan will be more than three times greater than any other payment. If income is expected to increase steadily over time, this plan may work well for a personal budget. With Parent Plus loans being specifically in the Parent's name, many families work out an agreement where the student assists in the repayment of the loan to give their parents a hand. Recently graduated students looking forward to increased wages over time may be able to help their parents manage a plan like this more easily than standard repayment, as the payments are lower early on. However, under this plan more interest accrues over the life of the loan because the principal balance decreases at a slower rate.
Private student loan
More on private student loan repayment:
While the student is in school, there may be three different private loan repayment options available.
They are offered by financial institutions, rather than government sources. As a result, private student loans are not backed by any tax payer subsidy
They may have fixed interest rates but more typically they carry variable interest rates. Variable rate loans are based on an underlying rate index like LIBOR or Prime. The loan rate will increase or decrease to reflect fluctuations of the rate index
Private loans may or may not carry an origination fee. While most lenders no longer carry one, take note during the application process to confirm.
Private loans follow more strict credit approval criteria than a parent Plus loan. A private loan will weigh the credit score along with income and assets versus total debts outstanding to determine eligibility.
The primary borrower in a private loan is always the student. A cosigner could potentially be anyone, but typically parents are most likely to be the cosigner. During the application process the primary borrower's credit is first considered before an approval or denial is issued, however, many young applicants do not have sufficient credit to be approved on a stand alone basis. In many instances, it is the cosigner's credit that is utilized to approve the entire application. If the primary borrower and cosigner are denied for the loan, they are unable to gain access to the funding.
Most private loans require a school certification. This is when the school authorizes the disbursement of funding by confirming registration status and eligibility considering cost of attendance minus all other financial aid / scholarships awarded. Private loans typically require school registration of half-time status or greater in order to be funded. (Usually 6 credits or more in a semester). A school certification will confirm the student meets registration requirements and also acts as consumer protection against over borrowing
Private loans do not have the same repayment options as federal loans. Private loans follow a basic format, where payments are calculated considering the number of years in the term. Private loans cannot offer income based plans or loan forgiveness options like Federal student loans that are ultimately subsidized by taxpayers.
Repayment options will vary from different providers. Some loans will require a minimum payment on the loan while the student is still in school, while some may be fully deferred as long as the student maintains at least half-time registration.
Minimum standard payment: The private loan may require a minimum monthly payment each month. A minimum monthly payment will probably be a fixed amount, like $25, no matter what interest rate or total loan amount outstanding is available.
Interest payment: The borrower pays the amount of interest that accrues on the loan each month, thereby preventing the loan from growing beyond the principal amount originally borrowed. This is a preferred method for students looking to eliminate debt more quickly.
Full deferment: Some private loans allow for the borrower to make no payments while in school. Instead, the loan is deferred and begins repayment after the student graduates or exits college. Deferment offers the convenience of more current cash flow, at the expense of increased interest costs during repayment.
Is one loan better than the other? Each loan offers different options that make them preferable to the individual's needs. For some, having a fixed rate on a loan is a priority because they like predictability, however, the Parent Plus loan charges a high rate for that predictability at 7.9%. Throw in some high origination and guarantee fees, and Plus loan can be costly to repay. The private loan option may be a preferable option for borrowers looking for the lowest rate possible. A perfect scenario for private loan borrowing is when the applicant can qualify for lower rates, and proceeds to aggressively pay the loan back now to mitigate the risk of future rate variability. If a borrower decides to defer payments on a private loan for as along as possible and interest rates were to increase later, it may increase the cost of repayment.
Also some parents want to keep student loan debt only in their name, so they prefer the Plus loan. However, a student loan in the student's name can create a credit building opportunity. The student can begin to repay loans in their name (Even with assistance from parents) and effectively build credit in their name as they pay the loan back. In conclusion, it's better to have more options to pay for college, rather than less. By weighing the features of each, borrowers can find the option best for them.
«
Financial Aid and School Choice
Your College Roommate
»
ADD TO MY FAVORITES
E-MAIL THIS BLOG
PRINT THIS BLOG