Decide How You Want to Learn
Explore your interests independently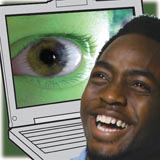 Take your education into your own hands!


A third option is independent study, which many high schools offer. These programs allow students to pursue subjects that they are interested in under the supervision of a teacher.
For example, at my school, we read the famous Greek poem "The Odyssey" during freshman year. Some students at my school loved the poem and wanted to find another way to read classic Greek stories.
"I remembered reading them freshman year and how easily they painted the stories in my head. I can sit down and read them anywhere and the words inspire a flood of images in my mind," says Sabrina, one of my fellow students.
She and her friends decided to create an independent study class with Miss Wellnitz, the teacher who taught these epics.
Independent study gives almost unlimited choices of what you can study. If you're interested:
Find a subject that appeals to you.
Learn about your school's particular requirements.
Design a course.
Find an adviser.
If you have trouble, always remember that your guidance counselor is there to help you.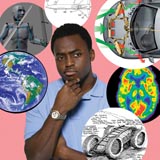 Focus!


Motivate yourself
Lack of motivation can create a significant problem. It can be hard to force yourself to do extra work, especially when no one is constantly watching you. It might be even harder to do an independent study because you design your own work.
But if you're passionate enough about a subject, that should keep you motivated.
Next time you're bored in your classes, brainstorm about what might make it more interesting to you. There are opportunities out there to explore your interests—don't miss out on them.
Take charge of your own learning. By educating yourself, you're opening up new horizons. And remember, have fun!

True or False: Franklin walked across the state of New Jersey. Click Ben's head for the answer.
TRUE: Even though it was illegal to run away, when he was 17, Franklin left Boston and took a boat to New York. He walked across New Jersey, finally arriving in Philadelphia via a boat ride.
Tweet