Power to the Students!
What does a student council do?
The school board listened to us.
Having a student council helps make sure that all the students have a voice in school decisions that affect them.
Student councils do this by:
Raising issues. If members of the student council notice that students are unhappy with something in the school, they might talk to the principal about ways to change it. This could be anything from lunch menus to special events.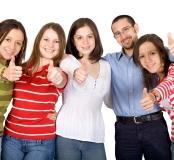 Student council members help students feel proud of their school.
Promoting school spirit. In many middle schools, one of the main jobs of the student council is to promote school spirit. There are lots of ways to do this, unique ideas including:
Dances
Carnivals
Games
Pep rallies
Assemblies
Showing leadership. Student council members have to be good leaders and role models. Some student councils have special leadership activities.
These activities show the members how to solve problems and respect each other. They also can learn to help their communities by volunteering or doing service projects.
Promoting awareness of important issues. Student councils can help students understand and discuss things in the world or in school that affect everyone. One way they do this is by bringing in outside speakers.
Fundraising. Unfortunately almost all of these activities cost money. It can be expensive to have a dance or invite a speaker. So student councils also have to spend time raising money (fundraising).
There are tons of ways to raise money, either in do-it-yourself fundraisers, or with fundraising partners. These include:
Bake sales
Car washes
Candy sales
Auctions
Why get involved?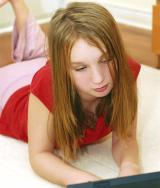 What can I do if my student council doesn't do anything?
There are lots of reasons to get involved in student council at your school. It's a great way to show future employers or colleges that you care about your world.
They'll also see that you can make a commitment to helping others.
What can you do to help your student council overcome apathy?
Keep your principal out of meetings.
Throw out the student council's rules.
Ignore the student council's goals.
Get more involved.
It's also a great way to get to know students from other grade levels and backgrounds.
It may seem early to be thinking about college and jobs now, but the earlier you start getting involved, the easier it is to keep doing it.
Getting involved in the student council is also a great way to:
Gain leadership experience
Help the other students in your school
Learn firsthand how government works
Find out about student council at your school and get ready to make a difference!
Tweet