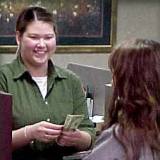 Am I the most popular person in town?


Part 1 in a series about credit union jobs:
Yesterday someone gave me a check for $3,000. Someone else gave me a big stack of bills—all twenties!
Another person handed me a cookie jar full of quarters.
Am I the most popular person in town? Maybe!
I'm a teller at your credit union.
None of that money was mine to keep. It's my job to handle money between the credit union and our
members
, who are people like you, your parents, and neighbors.
I accept money, allow members to take money out, move money, and help in many other ways.
Start at the beginning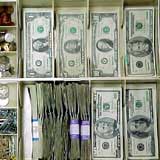 I count every single penny.


My day as a credit union teller opens with an activity I do a lot—count money!
I keep a supply of money in a cash drawer, which is exactly what it sounds like—a drawer full of money. I count every last penny in my drawer so I know how much I have.
If I'll need more money for the rest my day, I request some from the vault. If I'll need less, I return some to the vault.
Most of the money people bring to the credit union doesn't stay in the vault—it leaves in the form of loans to other credit union members.
Don't worry; we know exactly how much money you have in your
account
. We're always prepared to give it to you, whenever you want!
Now comes the busiest part of my day...