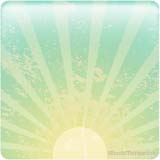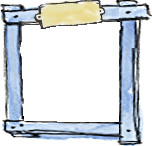 Load yourself up with these yummy summer-vacation fun things to do!


Do you like rhyming? Telling short stories? Counting syllables? Then you just may be a poet, and don't even know it.


See letters magically move on the page to help guess these goofy drawings.


Five-Spot is a brand-new five-dollar bill going on an adventure. Where? U decide!


Find out what "anger a hamster" really means...and then, leave the hamsters alone, will you please?


Test your total recall on some detailed cartoons. Then take a quiz. Caution: It's harder than you think!


Grab your shovel...we're going shopping in the graveyard!


The USA becomes a COMBO-NATION when we take 18 states and mash them together to make nine. Now it's your turn...


See letters magically move on the page to help guess these goofy drawings.


It was only a matter of time before our Googolplex genius would combine Word Searches and Bingo!


You pick the letters hanging from the ceiling while Uncle Jim freaks out from worrying.


Color and write your own summer vacation postcards.







Paula Picasso shares her newest art form—maze illustrations! Solve Paula's mazes in the Zig Zag gallery to reveal the hidden images.


Tired of the same old faces on your Jack-o-Lantern? The Clubhouse Ghoul will help you carve a Masterpiece in Orange!

Can't decide on a jack-o'-lantern design this Halloween, and don't want to get your hands all goopy with trial-and-error carving? Go on the Jack Attack!


Zap the skies before George, Abe and Ben get poked in the eyes!


Check out the stained-glass windows at Googolplex Credit Union! Uh oh, better look a little closer!

Distinguished Americans on our currency are rarely seen outside of their formal dress. Here's a chance to see what our forefathers might have looked like after they were done posing for their currency portraits!


Your family is more than just the people you live with. Create and print your family tree!


The first day of your new job at NASA, and all the other employees are sleeping on the job! Help!


Color and write your own summer vacation postcards.


Grab your scissors and try your gloved hand at making snowflakes!


One of our funnest games--and that's no stretch!


Mona Cheesa? Color your own Googolplex version of famous masterpieces.




Looking for hidden objects? In Re-ACTION, the emphasis is on the action. Objects move by quickly so you'll have to be fast!


Between cell phones and video games, kids can be all thumbs. How fast are you at typing, clicking, and otherwise pushing keys?


Are your math skills built for speed? Sonic Math hurls math equations at you for you to answer as fast as you can. So get busy—race the clock!

You love your new job at the Chocolate Factory, but the candy never stops coming! How much can you earn before clogging the conveyor?


Each of your friends wants to enjoy the fireworks from a different spot. How are you supposed to find them all in the dark?


Two rows of blocks above, two rows below. Can you stop the two sets of blocks from squishing?


'Tis the season to take a trip to Grandmother's house. Just make sure you don't go off the road!


The Kooks aren't the best cooks in the world, and they often add incorrect ingredients to their menu. Watch their crazy recipes fly by, then pull out the items that don't belong.


You're a stripe and Uncle Sam's a star. Who will win?


Even rock stars carry their own tunes. Can you remember these?


Greet our 16th President by giving him a high five!


These are modern times. Are you still playing Rock, Paper, Scissors with your hands? Get with it, and try this online version of Cover! Cut! Smash!


Can you catch the incorrect ingredient as it flies on by?