PHOTO CONTEST: BIRD'S-EYE VIEW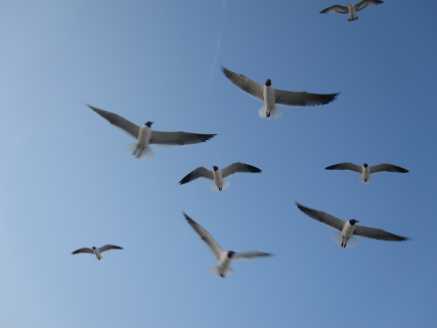 "I like this one because it has a different viewpoint. When I thought bird's eye view I didn't think of the actual bird. Plus, the picture looks interesting the way it was shot."
TheBoss37, 17, Sonoita, AZ
08/25/12
You must be logged in to post comments.
Flying High
Sarah, 18
Wilmington, NC
It's a beautiful day at the beach and a great day for flying with my siblings. As I look up, I see them soaring above me.