Photos Make Money
Deciding where to take pictures

If you are taking pictures outside, you can use different scenery to take a variety of pictures.
Taking pictures in a snow-covered landscape can be very pretty. You can also use the snow to take pictures of someone building a snowman or lying down to make a snow angel.
If you are taking pictures in the spring or summer then it would be pretty to take it with flowers around you or in front of a waterfall.
When you take pictures inside you will need a background behind the person or item you are photographing.
Photo editing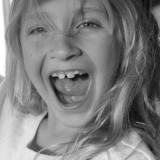 Picnik.com allows you to make your photos black and white.

Google+ lets you touch up your photos after they are taken. It is free!
Which of these is not needed when taking good photographs?
Good lighting
A serious attitude
Interesting subjects
Good backgrounds
There are so many different things you can do with your photos on Picnik.com. Some features include making your pictures black and white, making them sepia (a light brown color), putting frames around your photos, and drawing or putting words over them.
If you are a serious photographer or just someone who wants to have fun with their pictures, I would recommend using Picnik.com to edit your pictures.
To become a better photographer, as with anything, practice makes perfect.
My goal is to make a collage of my life with my friends and family for my room. Hopefully, this collage will show people that look at it that I have a blast with my friends.
I can't wait to accomplish that goal. It would be nice if someone would walk into my room and see the collage and say, "Did you take these unbelievable pictures?" That would make me feel really proud if someone would recognize all of the hard work I put into my photography.

True or False: Contrary to most people in colonial America, Benjamin Franklin was well-educated because he had gone to a university in England. Click Ben's head for the answer.
FALSE: Franklin was only in school until he was 10-years-old. While there he did very well in writing but poorly in arithmetic. The remainder of Franklin's education came from reading and debating with friends.
Tweet