Follow the Check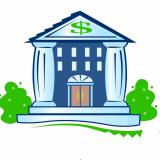 Make sure you have the money in your account.
In today's fast-paced world, almost everyone pays with plastic. But it wasn't always like that. People used to pay mostly with
checks
.
Imagine you're at the grocery store with your mom. When you get to the front of the checkout line your mom reaches into her purse and, instead of taking out her credit card, she pulls out her checkbook.
If you had trouble imagining her paying with a check, you're not alone. Checks are becoming much less common. They may seem like antiques, but it wasn't all that long ago that people used checks all the time.
Even if you have a credit or debit card, it's important to learn how checks work—you might get one or need to use one someday.
What's a check?
A check allows you to pay someone without handling cash. Checks are useful when paying cash is impractical or even impossible.
A check looks like a fancy piece of paper but it's actually a legal document.
Writing a check won't give you free money. When you write a check, the credit union subtracts—or draws—money from your account to cover it. Checks are also sometimes called "
share drafts
."
How does a check work?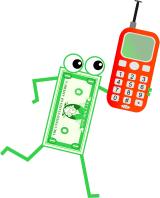 Go mobile with your smartphone.
Let's say your mom writes a check to your babysitter, Allison. When Allison is ready to deposit the check, she
endorses
it by signing the back.
After she endorses the check, Allison goes to her credit union and deposits it into her account.
If Allison doesn't have time to go to the credit union, she can deposit the check at an ATM near her. Many credit unions share ATMS with each other so she has a lot of choices. She also can mail her deposit.
If Allison's account is at your credit union, the money moves straight from your account to her account.
If her account isn't at your credit union, the check goes through a clearing house that transfers money from one credit union to another.
You can get checks in almost any color...
Tweet