Savings and Benefits of Buying Used Wheels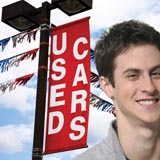 Thinking about buying a car? Maybe used is for you...


Ever wonder why the used-car industry is such a big hit? The option to buy a used vehicle instead of new one is becoming more popular in this tough economy.

The main reason we buy used cars is to save money. We also want to enjoy all the advantages that come with the new purchase.

The savings of buying used are endless! The price tag attached to a used vehicle is usually several thousand dollars less than for new cars. If you buy a new car, it typically depreciates about 20% in value the minute you drive it off the lot.
Look for the best rates

Credit unions generally have lower auto-loan interest rates than banks, which can help you in your financial decision. Look for the best rates by getting quotes from many competing lenders before making your loan decision.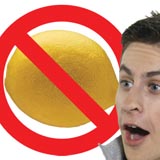 Learn how to not buy a lemon!


The interest rate you qualify for, or annual percentage rate (APR), depends on your credit score and other factors. This is why it is important to have a high credit score when you decide to purchase a car—it definitely matters.
Your credit score is a three-digit number that lets lenders have an idea of how you will pay back your loan.
The higher the score the better: Lenders consider 760 and higher "good." Not only does your credit score affect whether or not you can get a loan, but it can affect the interest rate. You may be surprised to find out that a bad credit score can also stop you from getting a job, renting an apartment, or getting a phone service.
Compare insurance costs
Insurance cost is another thing for you to consider. When you're selecting a used vehicle, keep in mind that the insurance company bases its insurance premiums on your age, year of the car, maker, and how likely you are to get in an accident.

A good reason to buy used is that insurance costs are lower because the comprehensive and collision costs are lower. This all plays into the financial savings you will gain when you buy a used car.
Insurance costs can vary according to a number of factors that assess your risk. Your age and gender are two risk factors that you cannot control, but you can control your grades, and the mileage, make, model, and year of your car. These all can affect your risk to insurers. Your premium—your payment—depends on these and many other factors.
To learn more about the cost of insurance, read C-Note's story What's Cool About Auto Insurance? It explains all the ins and outs of auto insurance.
There are some great resources for exploring used cars...
Tweet