The Euro: 23 And Counting
If you visit England, you won't be using dollars or euros.


While walking down a cobblestone street in Paris, you smell the delicious scent of pain au chocolat—a French bread with chocolate inside.
You walk into the bakery to buy some. What kind of money would you use?
Because Paris is in France, you would pay with euros, the basic currency for 23 European countries.
What is a euro?
The euro is a special currency that you can use within any of the 23 European countries that have adopted it. The euro works only within the borders of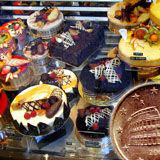 You have to spend euros to enjoy these delicious pastries in Europe


these particular countries:
Andorra
Austria
Belgium
Cyprus
Estonia
Finland
France
Germany
Greece
Ireland
Italy
Kosovo
Luxembourg
Malta
Monaco
Montenegro
Netherlands
Portugal
San Marino
Slovakia
Slovenia
Spain
Vatican City
The Euro symbol is €, the abbreviation EUR. The coins come in denominations of €2, €1, 50 cents, 20 cents, 10 cents, five cents, two cents and one cent. There are 100 cents to €1.
See pictures of euro notes and euro coins.


Each coin has a common design on the front. On the reverse the coins show images that represent the country in which the coin was made, or minted.
Euro notes come in denominations of five, 10, 20, 50, 100, 200, and 500. Unlike the different coins, all 23 countries print the exact same notes.
What did the Euro replace?
In 1999, each of the original 11 countries that first started using the euro had unique currency.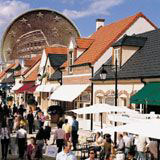 Enjoy the beautiful European markets and purchase interesting treasures with the Euro.


Now, I'll bet you're asking...
Tweet