Financial Duel in the Desert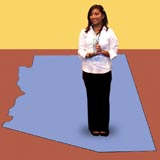 Where is the desert duel held?


What is credit? Why should we invest and why do we need a budget? Why is it important to save money? These are common questions asked by teenagers.
To be honest I was asking the same questions three years ago when I was a freshman at Sahuarita High School, Sahuarita, Ariz.
Then something happened that changed my attitude about money management: The Fourth Annual "Jr. Duel in the Desert" competition.

Jr. Duel is a program that informs middle and high school students about financial management practices. The curriculum includes information financial issues such as:
Careers
Paychecks
Taxes
Credit
Savings and checking accounts
Budgets
Debt
We learn the difference between needs and wants and learned new skills that we would take with us through life.
How it works

After about six sessions on the financial curriculum, we form teams. Each team gets a case scenario of a family that is in major financial distress. It's our job as a team to use the knowledge we've gained during the course work to find solutions that will get the family out of its $48,000 debt.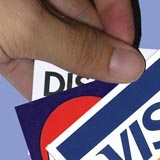 Cash is better than plastic!


After three years of participating in this class, I've discovered many different things about finances and realized I didn't want to be in the same situations as the case scenarios that the instructors gave us.
It was amazing to me how much trouble people can get themselves into when it comes to how they use or misuse money. I learned that:
Credit can help buy a car and a house, but only if you have been responsible enough to earn a good credit score.
It's important to have insurance.
Various savings accounts are an excellent way of keeping your money safe for possible emergencies.
Although checks and credit cards are good to have for paying for large items, make sure you have cash and back-up savings for emergencies.
Pay off your credit card debt every month in order to keep a good credit score.
This year when my class was given the case study we only had three weeks to find solutions to the case study presented...
Tweet