The More You Give the More You Get
In the today's high-speed world, if you don't keep up you're lost.
Do you ever wonder if there's more to this crazed pursuit of personal success?
There is! Become a volunteer!
Independent Sector says that about one out of five people will volunteer voluntarily....
...and nine people out of ten will volunteer when they are asked!
So, what do you say? Want to help out?
You benefit all around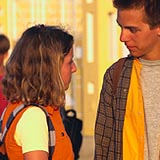 When you volunteer, you help others and yourself.
Independent Sector finds that nine out of ten teenage volunteers gain self-satisfaction, learn to be helpful, kind, and to respect others from their service work.
There are many other benefits, too. By volunteering you:
Have fun with your friends;

Meet new people, and build a network of contacts;

Learn new skills;

Feel appreciated for your contributions;

Explore career options, gain experience, and build a resume;

Be part of a team, and even become a leader.
What's National Youth Service Day?


It doesn't matter what kind of work you're doing when you volunteer. It feels good to help people who are less fortunate than you, and it can be really fun.
Don't think of it as a job, though many volunteer opportunities are similar to paying jobs because they require applications. They want to know your qualifications and background.
You should check out the group's credentials, too. Volunteer with only well-known charities or groups that have references you and your parents can check.
Where do you begin?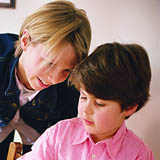 The hardest part of volunteer work is choosing what cause to help. There are hundreds of organizations that need you.
Think about what interests you and the skills you possess or would like to learn. Consider if you want to help adults, your peers, or children.
If you're not sure where to start or what you're interested in, there are a lot of resources that can help you.
Here's where to look:
School: Teachers and counselors often have ideas about organizations that need help, or may be organizing a group project you can join.
A national program called Learning in Deed promotes service-learning by combining meaningful service experiences with curriculum-based learning.
You can search online for places to volunteer too!


Church: Most churches have on-going service projects to help the needy, such as food pantries and shelter for the homeless. Some even have special mission trips so you can travel and help people in other countries.

The media: Many groups appeal for help by asking the newspaper or radio and television stations to publicize their cause. You'll hear about the Salvation Army bell ringers, and how you can help this twice-a-year event.

Your neighborhood: Take a look around. There may be someone who could use your help. For example, you could something as small as mow an elderly person's lawn or clean-up litter at a local park.
Collect Toys for Tots!


Check out a neighborhood association newsletter, or visit the community center in your neighborhood, to find other activities you can participate in.
Good Turn is committed to doing something about hunger, lack of adequate shelter, and poor health in America.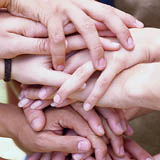 Girl Scouts and 4-H also offer different ways to volunteer.
Make a life
Winston Churchill once said, "we make a living by what we get. We make a life by what we give."
Please give your time and talents to someone else and make the world a better place for all of us to live.

True or False: To avoid being termed a "child of the Devil" Ben Franklin's father, Josiah, had Ben baptized the same day he was born. Click Ben's head for the answer.
TRUE: Puritans believed that children born on the Sabbath day, Sunday, were conceived on the same day, which was a sin.
Tweet