Leading the Storm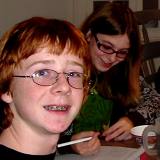 Brainstorming can be tricky.


Brainstorming. That's a bizarre word. It sounds like scary—why would I want a storm inside my brain?
Actually there are many reasons. I'm here to describe my experiences in leading a brainstorming session.
I also want to explain the trials and tribulations of acting as a team leader. It's not that easy to create a storm!
The purpose
Last fall the editor asked me to pick about 300 words for a new note-posting feature for the middle school portion of this site, called AJ's.
She wanted to make a new and different communication system. It would allow young teenagers to post notes to each other online—safely and privately.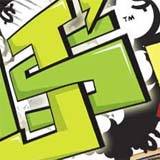 AJ's is a site for middle school kids.


But in order to "protect the innocent" the word choices for the notes would have to be somewhat restricted.
And that's where I come in.
The editor asks if I will form a brainstorming team.
The team's task will be to recommend the words, symbols and abbreviations to include in the new feature.
Because I'll be in charge, I'll be the team leader. I agree to help. (They'll pay me.)
Let the party begin
In fact, the editor gives me money to buy a few pizzas and some drinks for the brainstorming session, and pay my friends as well! I set off to find some friends who are willing to work with me.

There are other ways to make brainstorming easy,Other Ways to Brainstorm

One way to brainstorm is to create an outline. First you state a main idea, then spread out through several smaller ideas. Finally, you build up details.

You've probably used the outline system, either using a letters and numbers, or building a web of ideas.

Another method works well if you're trying to think up an idea for a story. You write a list of questions, and then answer them.

No matter how you do it, working with other people helps, because then you can bounce ideas off of each other.

Close

but pizza, food, friends...how could this be hard?

I find three friends who wanted to work on the project. They are, of course, encouraged by the incentives. (I think having all the pizza they could eat is actually the biggest attraction).

We all gather for a small party at my house, where we brainstorm.
Port in a storm
What makes the right brainstorming environment to get the ideas flowing? Three things:
Creating a feeling of comfort;
Eliminating distractions;
Opening up your minds.
But how? Here's what I do to focus more strongly on our goal, without limiting our ideas:
On party night, I order pizza and fill the fridge with soda. I also turn on some music in the background, since you never know when an idea might come from a line in a song.
When all my friends arrive, we sit down around the dining room table to eat and drink.
We begin with a short game of Apples to Apples
Then we get to work...
Tweet