PHOTO CONTEST: SCALES AND TALENTS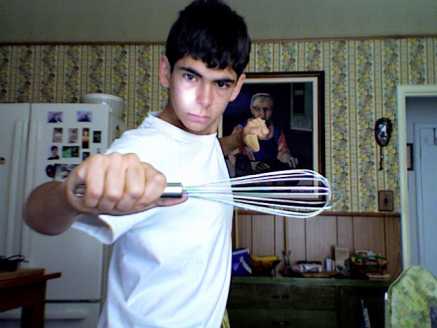 "I love the title of this photo so much! It made me laugh a lot and so did your description. "
chrislogar, 15, Blandon, PA


"What a creative name for your photo. I enjoyed reading your caption, and how you incorporated humor."
Fia A, 17, LYNNWOOD, WA


"I love cooking too! The photo name made me laugh because I understand having the smoke alarm go off when making a delicious meal! Thanks for the smile!"
Alexis R., 17, Chester, NH


"This is very creative and you wrote a great caption!"
Anna, 15, Montgomery, MN


You must be logged in to post comments.
Smoke Alarms are Good Timers
WINNER
Remiel, 17
Santa Rosa, CA
I love to cook. I am a Ninja Chef that uses my wired whisk and wooden spoon to cook up a storm. I used an app to make and download this image. Cooking gets my brain going.