Teenage Panel
Got opinions? Want an audience? We'll pay good money just to listen to you.
The C–Note Teenage Panel consists of high school students from all over the country who review content relevant to teenagers. They also create C–Note projects (new content such as articles, blogs, activities, infographics, videos, and so forth), and tell us what they think about our latest content and design ideas. They work from home and via e–mail.
Interested? Click here to let us know and we'll send information next time we open up the application process.
Are you the kind of opinionated teenager we're looking for? Meet our current C–Note Teenage Panelists and find out if they're your kind of people.
Alexis

I am an officer of my local Future Business Leaders of America chapter. Last year, I won an FBLA state public speaking competition. I got to go to Nashville, Tennessee for the national conference. It was a great experience.
I got to meet people my age with similar interests from all over the country. I also got to get to know others who would become officers the following school year.
I attended several business-related workshops, which were not only educational, but enjoyable, too.
In the city, I sang on the Grand Ole Opry stave (even though I do not really sing), tried on cowgirl boots, and went to the Country Music Hall of Fame.
It was the experience of a lifetime that I will never forget!
Angelique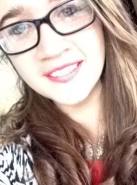 I'm 16 and attend high school in Chicago. I play clarinet in marching band and tenor saxophone in jazz band. I love traveling, swimming, and drawing.
My dad is from France and you can watch us on YouTube: Romi the singing chef.
My favorite show is "Arrested Development" and my favorite movie is "The Usual Suspects."
I love to read and my favorite books are "The Lunar Chronicles," "Catcher in the Rye," and "Howl's Moving Castle."
I love writing stories, pinning on Pinterest, and am currently making a script.
Anna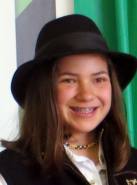 I am involved with many other activities. I've danced for seven years in tap, lyrical, and jazz. I also enjoyed doing science fair competitions for five years.
I've been in 4-H for eight years. I am also in student council at my school.
I love the school subjects of math and science. I enjoy reading fiction books and helping on out family farm.
I have two cats, a dog, and three fish.
Sophia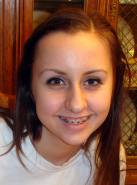 I once put my hand on a cactus.
I play basketball.
It makes me happy when I help others out.
I also enjoy drawing, dancing, and acting.
Chris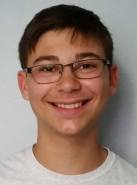 I love to travel to different places. I have taken trips out of the country as well as to many different states. My favorite places are major cities with huge skyscrapers, particularly New York City.
I live in Pennsylvania, but I am from Long Island and am a New Yorker at heart.
When I grow up, I want to move to New York City and continue to travel to new places.