Money Smarts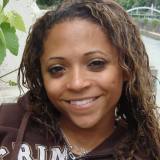 NAME: Bridget
ABOUT ME: I'm a first year law student at the University of Chicago Law School. This summer, I will be in San Diego for six weeks completing a law school prep program. I am also attending a conference at Wake Forest University called Liberty and Society. In between my programs, I will be volunteering at my local library. I miss working at the Franklin Mint Federal Credit Union as I have done in previous summers. I graduated from the Robert E. Cook Honors College at the Indiana University of Pennsylvania in May 2011, and this is a very exciting time in my life.


Use Strategy When You Spend
June 18th, 2012 at 9:59 am
When it comes to spending, there are some good strategies that everyone should use. Most of my blogs have focused on saving, but this one will provide you with tips for spending efficiently.
According to April Dykman of MSN Money, there is a difference between spending on the life you want to live vs. the life you actually live. For example, that author bought snowboarding pants for her first and only snowboarding trip. This is a great example of spending on based on an extremely rare activity.
If you go snowboarding every week and live in the mountains, then maybe the investment in snowboarding pants would make sense.
What purchases are you making that don't fit your lifestyle? You should figure out what items you actually use regularly and budget those in. Likewise, if you go running everyday, for example, you should probably own more than one pair of running shoes.
It's also crucial to evaluate your hobbies and make sure that you will actually dedicate yourself to each activity. It makes no sense to buy a high-tech, top-notch tennis racket if you do not actually play tennis regularly.
The bottom line is to spend on things that you actually participate in or use.
Another example: Rent a smaller apartment and spend some on travel or other interests. This makes more sense than renting a huge, expensive apartment for your friends to have a place to stay when they come over.
What other ideas can you share about your spending strategies?
«
Economic Woes
Farewell and Thank You!
»
ADD TO MY FAVORITES
E-MAIL THIS BLOG
PRINT THIS BLOG