Under the Fluorescent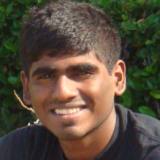 NAME: Kevin
ABOUT ME: Hi, everyone! My name is Kevin and I am attending the University of Florida with a major in Computer Science. I love everything techy and am always up-to-date with the newest gizmos and gadgets. Also, one of my favorite things to do is play sports with my friends or practice martial arts. I hope to make good, relevant blogs and listen to reader input, so don't feel shy to comment!


Apple Without Steve Jobs?
June 11th, 2012 at 6:11 pm
The Apple Worldwide Developers Conference is the yearly stage that people have come to remember as the time where Steve Jobs amazes crowds with the newest gadgets Apple has been working on.
However, due to Steve Job's unfortunate death, the new CEO, Tim Cook, will head the event.
This event is perhaps the most important day for Apple as they announce everything they have planned for the rest of the year such as the next iPhone or the newest laptops.
Those who attended or watched the event can attest that Steve Jobs has always been at its core and was the one to make it such a lively and memorable showing. With such high expectations, we will have to wait to see how Tim Cook will do on the stage.
What do you think Apple has in store for us this year and how do you think the new CEO will do?
«
Transfer Videos Onto Your Phone or Portable Device
Get a Different Perspective
»
ADD TO MY FAVORITES
E-MAIL THIS BLOG
PRINT THIS BLOG