Money Smarts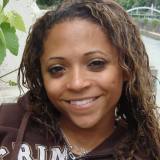 NAME: Bridget
ABOUT ME: I'm a first year law student at the University of Chicago Law School. This summer, I will be in San Diego for six weeks completing a law school prep program. I am also attending a conference at Wake Forest University called Liberty and Society. In between my programs, I will be volunteering at my local library. I miss working at the Franklin Mint Federal Credit Union as I have done in previous summers. I graduated from the Robert E. Cook Honors College at the Indiana University of Pennsylvania in May 2011, and this is a very exciting time in my life.


Economic Woes
June 11th, 2012 at 5:00 pm
As we get to the middle of June, it's important to examine the economy.
One important aspect of the economy is working people. It's crucial to examine our progress in that area as it reflects on other areas. According to David Lynch of Bloomberg, working-class people (those in nonprofessional occupations) saw their median earning fall by 4.6 percent between 2007 and 2010. Men were hardest hit with their earnings falling 6.6 percent.
Obviously, this is an excellent indication that education is completely necessary in this economy. Of course, we have a major election that will come up near the end of 2012, but education is undeniably advantageous no matter what.
For example, one 44-year-old man said that he wishes he would have attended college after high school because he would be much better off. Of course, this is a common story, and one that many of us want to avoid.
By managing your finances and making intelligent choices, you can be successful with persistence.  Of course, finding jobs or getting educated on a budget is difficult, but I believe it can be done.
«
Expensive Travels: Make It Affordable?
Use Strategy When You Spend
»
ADD TO MY FAVORITES
E-MAIL THIS BLOG
PRINT THIS BLOG