Money Smarts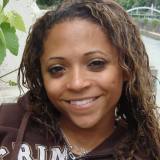 NAME: Bridget
ABOUT ME: I'm a first year law student at the University of Chicago Law School. This summer, I will be in San Diego for six weeks completing a law school prep program. I am also attending a conference at Wake Forest University called Liberty and Society. In between my programs, I will be volunteering at my local library. I miss working at the Franklin Mint Federal Credit Union as I have done in previous summers. I graduated from the Robert E. Cook Honors College at the Indiana University of Pennsylvania in May 2011, and this is a very exciting time in my life.


Making Ends Meet?
April 24th, 2012 at 2:49 pm
Many argue that the average U.S. income isn't enough to make ends meet. At only $40K per year, it leaves little wiggle room for someone with a family or a lot of financial responsibilities. These obligations can become less stressful through careful budgeting. At this point, most of us are doing day-to-day budgeting, which is very helpful for the present and the future. Focusing on today and tomorrow is great, but it's a good idea to start thinking about the future too.
It is interesting to see that the median income is only $26,364. According to Jeff Wuorio of MSN Money, this seemingly low figure puts us fourth behind Norway, Australia, and the Netherlands for the U.N.'s Human Development Index.
In light of this number, we can start looking around at pricing on homes, vehicles, and other items to quickly realize that it is almost impossible to live comfortably on this salary range. Getting more degrees or skills is a great idea to boost your budgeting power.
I have always believed that people can likely improve their pay with excellent performance; however, it's crucial to notice whether you are in a position with no opportunity for growth. Once you figure that out, you can start looking for a better employment situation.
«
Get the Best Deal!
Wasted Warranties
»
ADD TO MY FAVORITES
E-MAIL THIS BLOG
PRINT THIS BLOG