Ben's World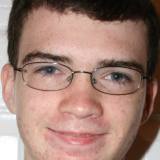 Ben's World Archive
NAME: Ben
ABOUT ME: I'm Ben Sando, a 15 year old living in the suburbs of DC. I am a freshman at Thomas Jefferson High School for Science and Technology, also called "TJ". I am a member of the wrestling team, the chess club and the Hip Hop Roots club. My favorite class is Computer Science.


Summer Farewell
August 22nd, 2010 at 12:57 am
I can't believe that this is my last blog post.  It's been a lot of fun writing for you and I hope you have enjoyed it as much as I have.
Unfortunately, I can't write as a C-Note blogger next year, as there will probably be even more homework sophomore year than in freshman year.  I will also be going for a varsity spot on the wrestling team and if I get the spot, then that will take up even more time.
I learned a lot from a year of blogging.  Not only did my writing improve, but I got better at meeting deadlines and planning things out.  This blog also taught me to take inspiration from everywhere I went and made me think more about what I did.  It gave me a lot of responsibility and I hope I lived up to it.
This past week, as I was thinking about my last blog, my mom, my brother and I went to the beach.  My dad didn't get to go due to work.  It wasn't as fully planned as most of our other vacations, which are usually intricately arranged to the second.  This led to more fun than uncertainty because we were free to decide what to do every day, instead of going by a predetermined plan.  We went on a Segway tour of a park in Virginia Beach, Virginia, which was unbelievably fun.  As much fun as the trip was, it was a relief to get back home.
Finally, I have to thank you, the reader.  Without readers, I would not be able to have this blog and would not have this wonderful experience.
«
Computer Day
ADD TO MY FAVORITES
E-MAIL THIS BLOG
PRINT THIS BLOG