Mindful Living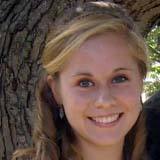 NAME: Mallory
ABOUT ME: As a sophomore at Rosary High School, I love to keep busy and be around people. I am the happiest when I am dancing or being crazy with my friends. Running cross country and playing soccer for my school, however, are close seconds. I am always working to improve different aspects/areas of my life whether it's my attitude, physical fitness, or spending habits. I love trying new things, and being inspired by remarkable people. I love sharing my thoughts and experiences with others as well as hearing theirs. This includes comments on my blogs!


Keeping It Fresh
July 23rd, 2012 at 10:18 am
Hello readers! This week is all about keeping your workout fresh (as I am sure you could guess from the title).
Having the same routine can get boring. It is like eating the same food everyday. After awhile it just tastes bland. Don't let your workouts get boring!
I like to switch up my routine throughout the week. If you have a typical workout routine, do that routine only three to four days a week. The other two to three days find a different way to exercise.
For example, three to four days a week I run and follow it up with some core exercises, but to split up those days of running I have two to three days where I swim, bike, or take an exercise class.
I am a member at one of the local gyms around my house and especially enjoy taking classes there. Not only does it allow me to learn new exercises, but having an instructor to encourage me and make sure I am doing them correctly really helps.
A class that I hope to get to soon is a zumba class. It is a dance-based workout that seems like it would be a blast!
Another fun thing to do is to grab a workout video from your library. Invite a friend to try it out with you!
Now, if you noticed that up above the total days of working out only add up to six, this is because once a week your body needs a rest. Take a recovery day.
And now for the recipe of the week:
My Favorite Trail Mix
Ingredients:
Cashews
Almonds
Peanuts
Peanut butter chips
Chocolate chips
Vanilla chips
Dried cranberries
Golden raisins
Mix it all up and enjoy! How simple is that?
Do you have a favorite trail mix recipe? Let's hear it–use Talk Back below to share.
«
Let's Get Going!
Dive In
»
ADD TO MY FAVORITES
E-MAIL THIS BLOG
PRINT THIS BLOG