Tips for Buying and Owning a Car
My story
When I was looking for a car, I looked for something that would get me to school and work, both more than twenty minutes away. I needed it to last at least two-and-a-half years before I go to college in Boston.
Ah, the road is plowed


I also needed it to be strong enough to survive the rough New Hampshire winters where I live. In addition, I have to save for college, and despite my multiple jobs, my bank account isn't ready for the blow a new car would require.
Even though I couldn't afford an expensive car, I also wasn't going to settle for
the cheapest option
, and neither should you.
Don't worry if the car you want is just a little out of your price range. Perhaps a family member will work out a loan contract with you.
Once you're 18, you can visit your credit union to see if you qualify for a loan. They'll understand your needs and your situation, and will be happy to help.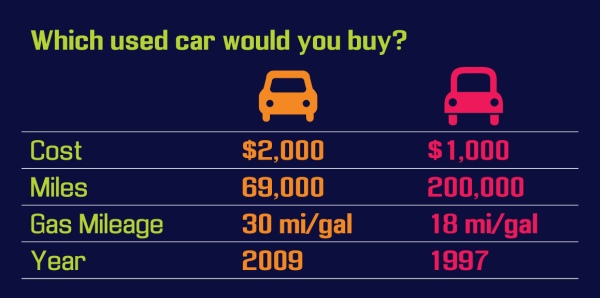 And oh, the maintenance costs
Now that you own a car, you have to learn how to juggle the expenses that come along with it:
Gas
Insurance
Maintenance
Repairs
These costs can be a lot to handle with a teenager's minimum-wage job...
Tweet