DIY Room Decorations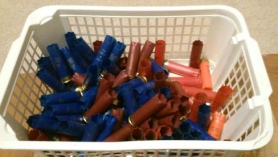 Collect materials.


For guys
Here's another room decoration that's an easy DIY.
I'm making a hunter's decoration for my brother using the letters in his name.
You can do a letter, symbol, or a picture. He likes to hunt and loves the outdoors, so I'm using empty shotgun shells to outline the letters.

The materials you will need:
A mounting board—I'm using wood
String for mounting
Nail or hook for hanging
Material to outline your design. If you live by the beach, you can collect seashells. If you live in the woods, you can collect small pine cones or seeds.
You can freehand the design or
print it out
. If you would like to add any decorative design to the wood, you can use
a router
to cut into the wood.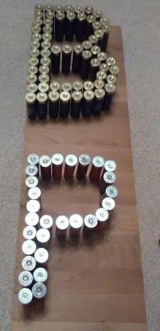 My finished design


Instructions
Gather your materials.
Trace the outline onto the wood.
Add your material to outline the design with a hot-glue gun.
Attach a string to the back and hang it on your wall or on the back of your door.
My inspiration was
a love sign I found on Etsy
for $45. I had all of the materials so my version didn't cost me anything.
You can do this
These decorations were inexpensive and easy to make and they saved me a lot of money. You can customize either of them to fit your own tastes.
You could also sell them to make extra money. Explore! There are so many more DIY room-decoration ideas to discover.

True or False: Benjamin Franklin was an only child. Click Ben's head for the answer.
FALSE. By no means was he an only child, he had to deal with 17 brothers and sisters.
Tweet