Crowdfunding Adds Up
Altruistic campaign: Leukemia medical bills
A few years ago, a girl who lived 20 minutes away from me got leukemia. Her family couldn't afford all of the medical bills that came with her hospital care, even though they had insurance.
They crowdfunded, and raised $57,100 of their $30,000 goal to put towards her treatment. Unfortunately, she lost her battle on Christmas Day in 2013.
Entrepreneurial campaign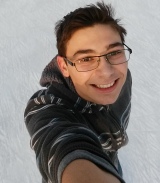 What if you need more money?


My cousin, David, crowdfunded his music project. He is a passionate musician based out of Astoria, N.Y., and is working on his debut jazz album.
Unable to afford all the costs of recording, mixing, producing, and distributing his album on his own, he turned to Kickstarter. He made a video showing his musical skills and his intentions with the money he hoped to receive.
His intentions were entrepreneurial and he was transparent with where the money would go. You can see his campaign in much more detail here, and see how well he's doing.
Some crowdfunding sites offer a reward system with tiers of donation amounts...
Tweet