The A-Z of AP courses
Is high school leaving you hungry for more of a challenge? Or, are you worried you might not be prepared to handle college coursework? Would you like to save money on college tuition?
I have an idea that will help you get ahead in the knowledge game—advanced placement (AP) courses! Click the infographic for the full version and learn how you can advance your education and your finances with AP.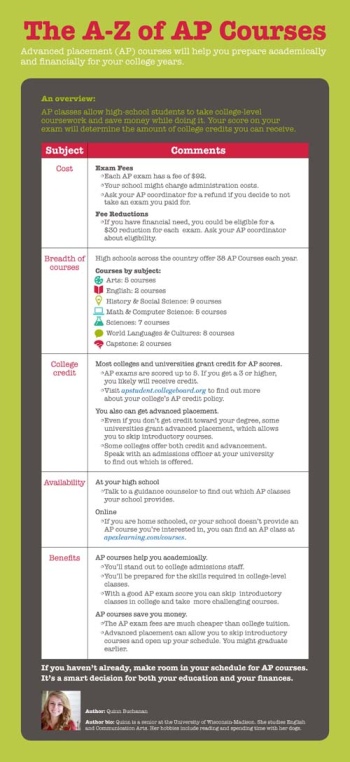 Display photo courtesy of iStock

True or False: Benjamin Franklin published the first novel in America. Click Ben's head for the answer.
TRUE: In 1744 Franklin convinced an English printer, David Hall, to come to the US and become a printer with him. They printed the novel Pamela, the first ever in the US.
Tweet