How to Successfully Shop on Black Friday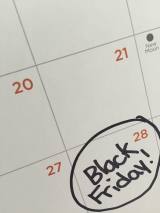 Mark your calendar!


Black Friday is one of the most infamous shopping days of the year because of the great sales that take place. Although some may think everyone is tired from the turkey they ate just hours ago, Black Friday is fast, furious, and sometimes dangerous.
It's dangerous because Black Friday is a day when stores give away great deals on certain things, but also try to trap you into buying full-priced items.
Black Friday shopping also can be dangerous because people can go crazy to get the best deals. It is absolutely necessary to beware of the out-of-place deals.
To buy what you want and still keep a few dollars in your pocket, here are a few things you should do to prepare for Black Friday.
How to prepare for Black Friday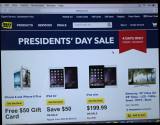 Research before you go shopping.


First, create a list of the stores you want to visit and what you want to buy—and stick to it! This helps limit impulse spending, which can burn a big hole in your pocket.
Second, if you know of a product you want to buy, research it and read reviews before you go shopping. A bad product is a bad purchase, no matter how cheap it is. Do not buy sale items just because they're cheap.
Third, create a spending limit. Decide the amount you are willing to spend and make sure you do not go over that limit. Apps are great tools to see which items are on sale and where you can find them. Some apps even let you
create your list on the app
.
To make sure you get the products you want, you may want to go to some stores on Thanksgiving. Most large retail stores, like Best Buy, open around 6:00 PM on Thanksgiving. This lets you be one of the first people in the store to try to get your desired items.
Last, for this to be an enjoyable experience, dress comfortably because you will be doing a lot of walking on Black Friday.
Tweet