Turn Passion to Cash
Do you want to make money doing something you absolutely love? All you need is a whole lot of passion, ambition, and a strong work ethic, and you can start your very own business.
Follow your passion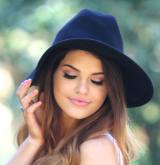 My first camera


I have always been passionate about photography—it is so versatile. A camera has the ability to photograph an object exactly as it is or allow you to see it in a completely different way.
I also love to make people smile. And taking photos and making people smile go hand in hand.
The aperture, the ISO, the shutter speed, the focal length—somehow, all of these things depend on each other and create an image.
Take hold of your business idea
I watched countless YouTube videos, read magazines and newspapers, and emailed local photographers to see if they would mentor me. My eye for photography improved quickly—I developed the ability to know the correct camera settings just by looking at the lighting conditions.
People started noticing my work and I got business from friends and family to do portrait sessions.
It was then that I realized I could make a good bit of money doing this. But where would I start?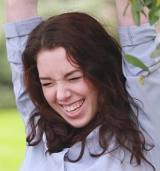 Don't miss a single opportunity.

I took a step back and asked questions that I recommend you ask yourself:
What is it I have that other people want?
What can I give to others that they would be willing to pay for?
How much would they want to pay?
Will they come back again?
Will they tell other people?
How to start a business

The first thing to do is create an online
portfolio
, so all of your work is in one place. You can get a free one with a personalized domain through
Blogger
or
Wix
or Tumblr.
By creating an online portfolio, you can organize all of your material and your potential customers can clearly see what products you offer.
Tweet